Disaster Animal Search and Rescue
Disaster Animal Search and Rescue Team for the Christmas 2015 Rowlett, TX Tornado
One of the Cats rescued in the Christmas Tornado of Rowlett, Tx
One of the sites in Rowlett where we where attempting to dig out some animals lost and stuck in the house. Yes that is a house we are working in
Train your dog early to be carried over your shoulders.
It makes moving them when injured or in an unfriendly environment,
a lot easier.
This is a skill K9 In Training Requires for training SEARCH and RESCUE DOGS.
Train them now so when they are 120+lbs its easy
DASAR in Action trying to dig out some animals Rowlett Tornado working with FRAS (Friend of Rowlett Animal Shelter)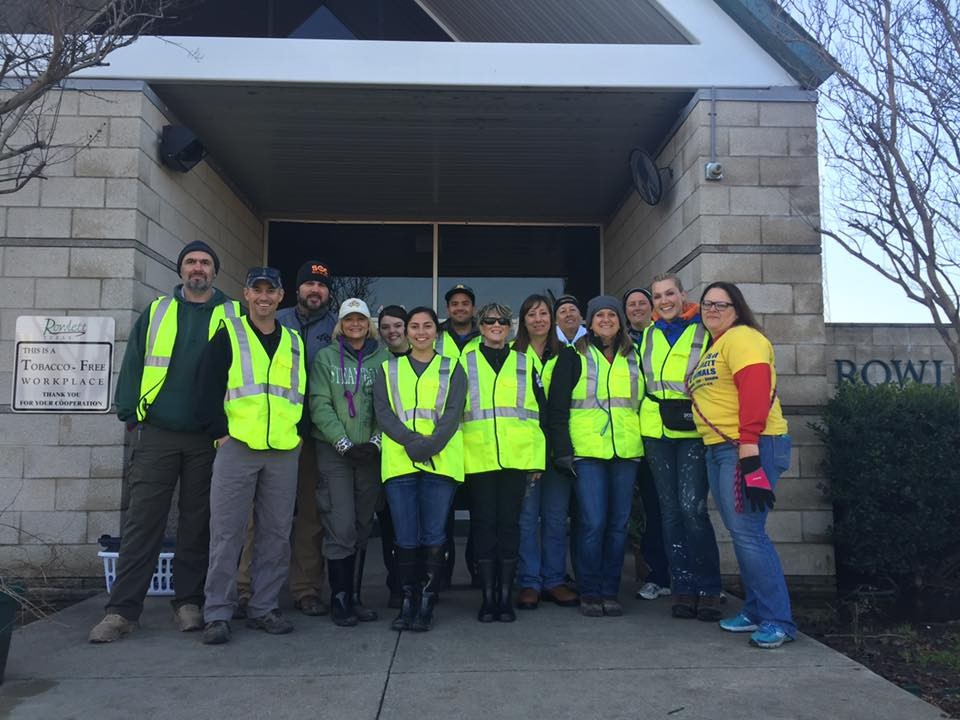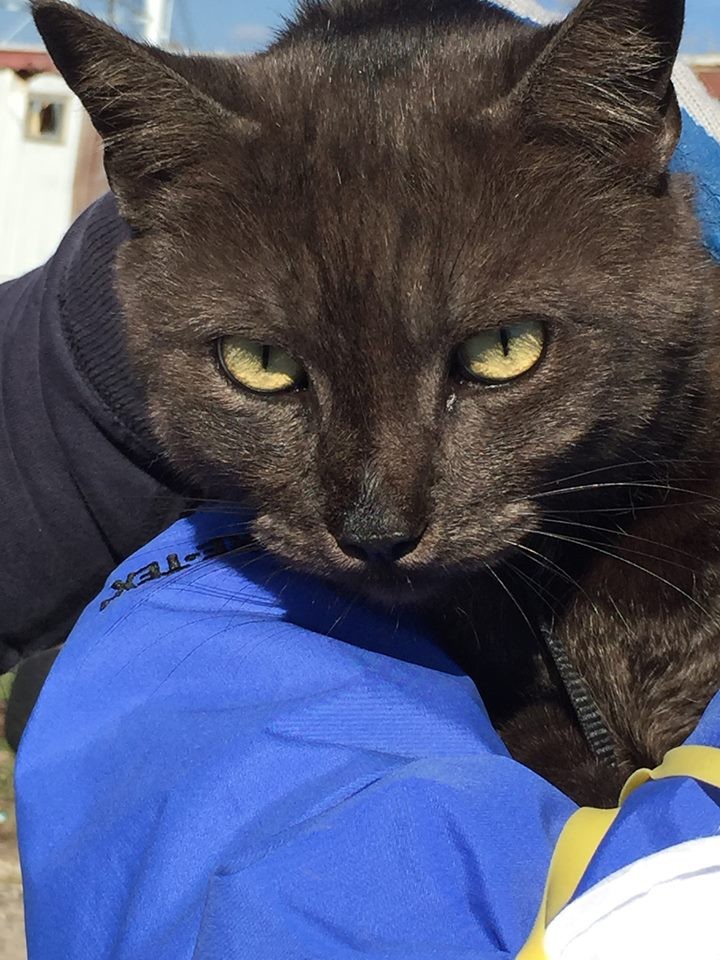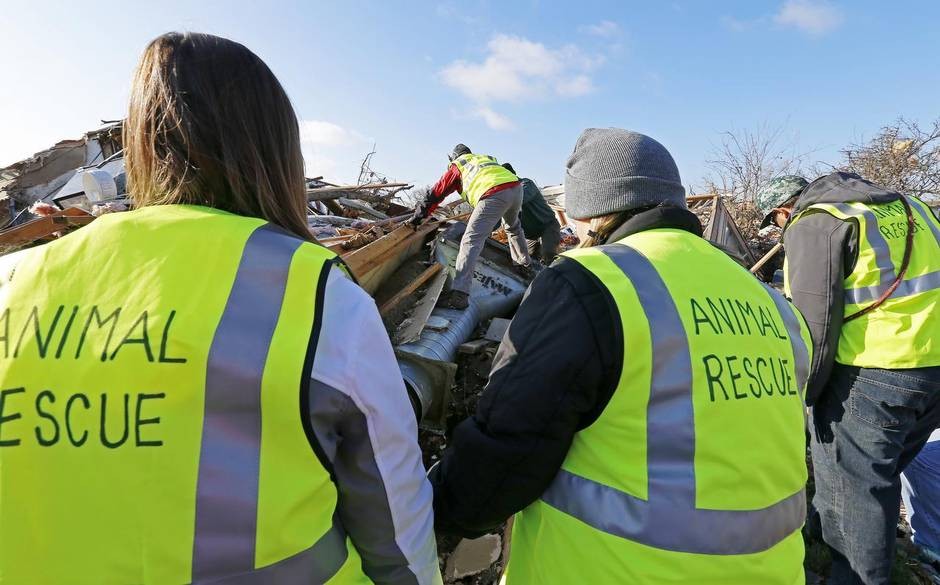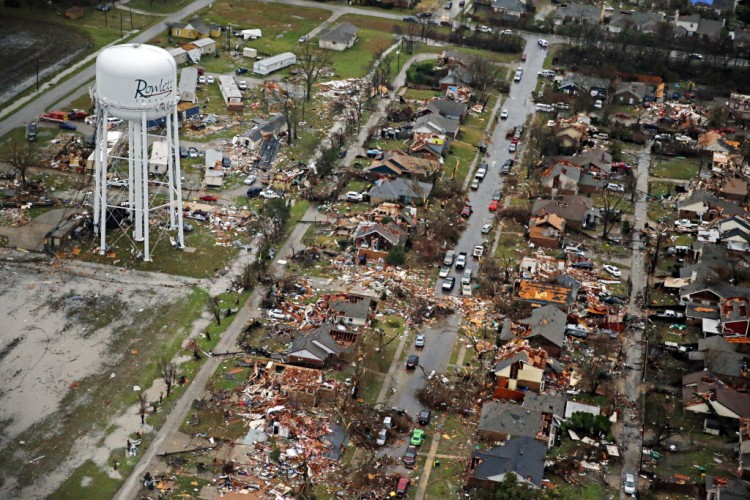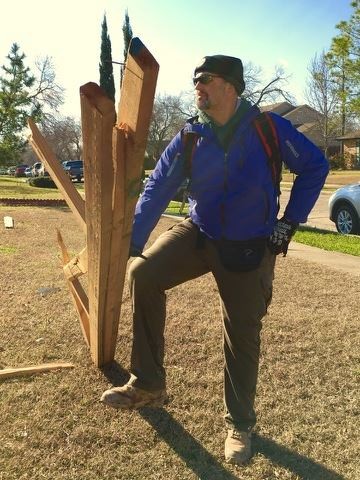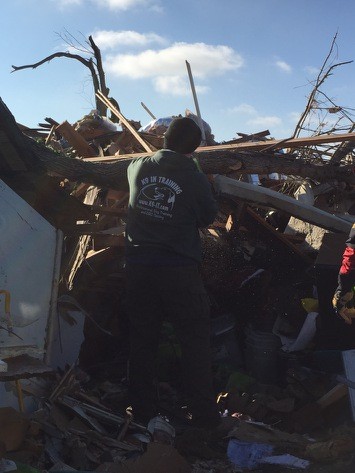 A number of times, K9 In Training, has been called in to help with a tragic DISASTER. As well help many animals are left to fend for themselves.
We do this strictly as volunteers.
If you wish to donate to help us please contact us, or look up K9 In Training on amazon. There is a list of needed supplies.
When disaster strikes majority of the resources priority goes to the human's rescue, still there is a need to look out for the animal wild and domestic. It's touching, when we see a family strained on their roof top with their dogs, pulling a moose or deer from a frozen river.
Many times when these domestic animals are left to fend for themselves they begin to become feral, this can begin to cause bigger problems. As they begin to eat and drink from contaminated sources, this animals will spread diseases.
One of the issues K9 In Training faces is educating others hitherto the cost of operations and gear. My "Rescue Kit" weighs about 150 to 200 lbs of gear. The cost is in the multi-thousands. This kit has to cover enough rescue gear and supplies for humans and animals as well as food and water for at least 3 to 5 days. The "Rescue Operation Pack," is what I carry during the day of Search and Rescue. My rescue pack weight as little a possible and is adjusted daily for the activities and environment expected.
During the Dec 24th Tornado in Rowlett, Texas. We spent nearly 5 days in the storm torn neighborhoods working with local Law Enforcement, Animal Control, EMS and other agencies. All in an attempt to rescue and recover lost animals that was displaced or abandoned in the storm.